Neighborhood Spotlight: Clarendon, VA 22201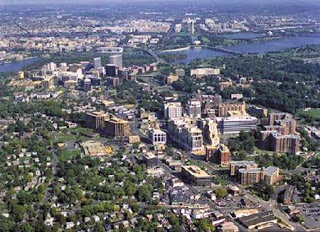 Clarendon began as a streetcar suburb of DC in 1896 and quickly grew into the unofficial downtown retail district of Arlington. A huge part of the area's appeal is its close proximity to DC just across the Potomac. That convenient commute and the arrival of the Metro station in 1979 created a high demand for housing and retail space, leading to a new wave of development like the 2001 Market Common.

The feel of Clarendon is a mix between city and suburb, with large apartment, condo and office complexes surrounded by smaller townhouse developments. Not much of the "Little Saigon" vibe of the 70's and 80's remains in the neighborhood, replaced by high-end restaurants, condos and shopping. While Clarendon does have a few home-grown retailers (Public Shoe Store, Artisan Confections, Kinder Haus Toys) most of the shopping is found at upscale national chains like Whole Foods, Barnes & Noble, Pottery Barn, and The Apple Store.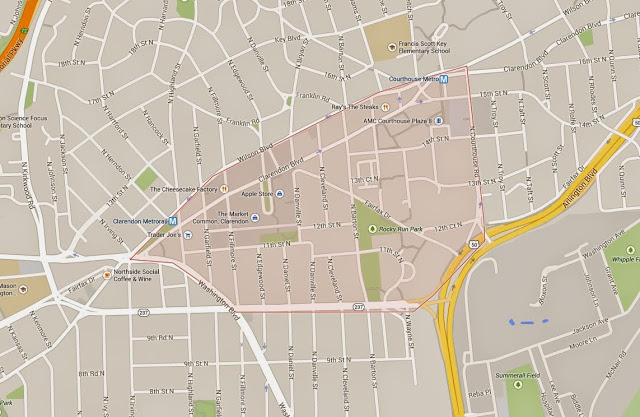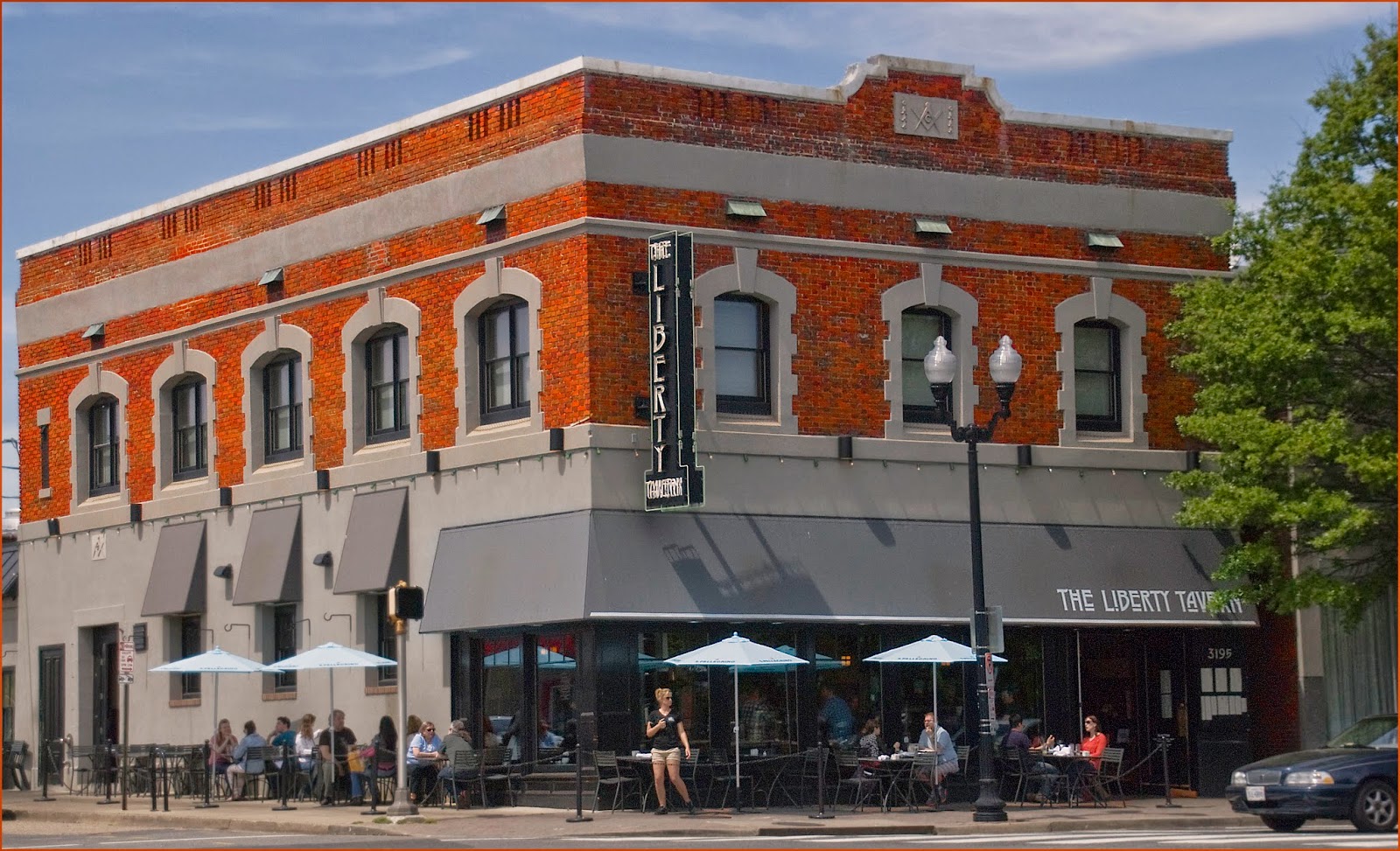 Local Dining
Galaxy Hut (craft beer and pub grub)
O'Sullivan's (Irish pub)
Astor Mediterranean
Liberty Tavern
Lyon Hall (brasserie)
Screwtop (wine bar and cheese shop)
Iota Club & Cafe (live music)
Boccato Gelato & Espresso
Ray's the Steaks
Clarendon Ballroom (nightclub)
LeoNora Gourmet Bakery
Local Events
Clarendon-Courthouse Mardi Gras Parade
This fun, community-oriented event is open to all who want to participate.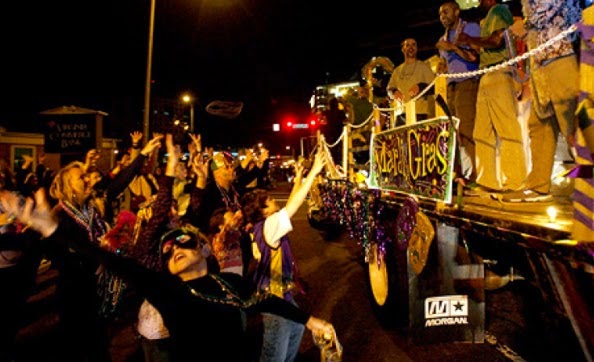 Clarendon Farmers Market
Held Wednesday afternoons from April through December and features independent producers from the region.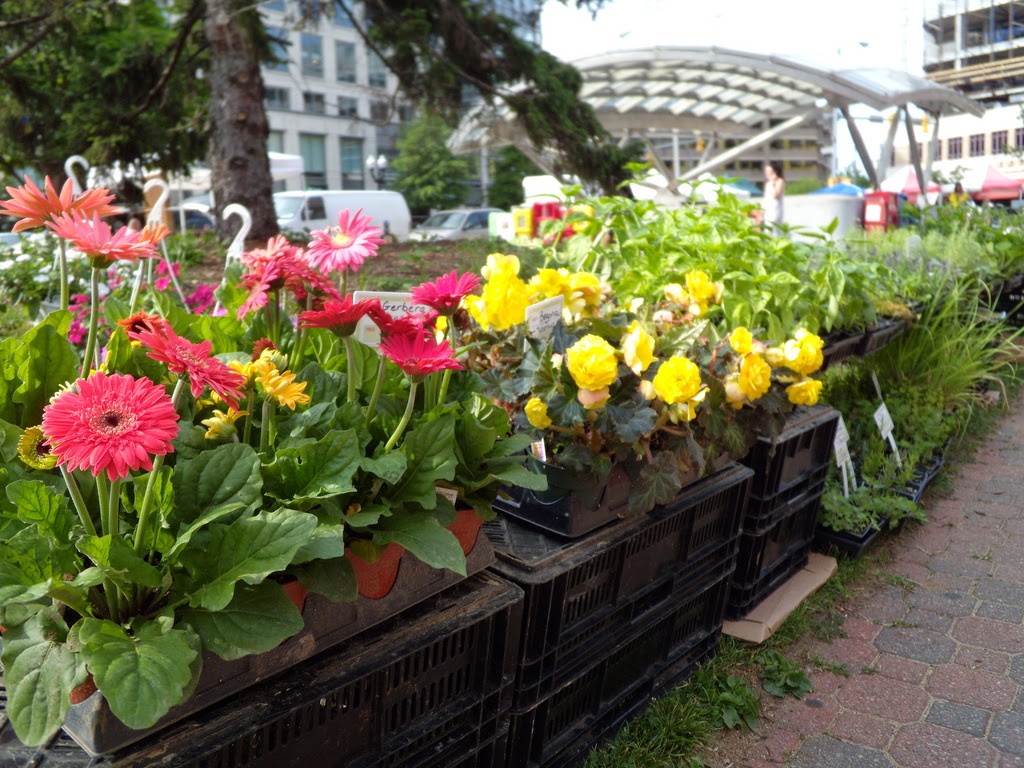 Annual Clarendon Day Festival
Going on its 18th year, this
free event
has multiple live music stages featuring dozens of bands, a Kids Zone with face-painting, story telling, magic, arts and crafts vendors, and great food.
Arlington Art Festival
Now in its third year, the annual
Arlington Art Festival
is free to attend and showcases 100 glass, mixed media, visual, jewelry, and pottery artists.
Transportation
Clarendon offers convenient public transportation with the Metro Orange Line's quick 8-minute ride across the river to DC.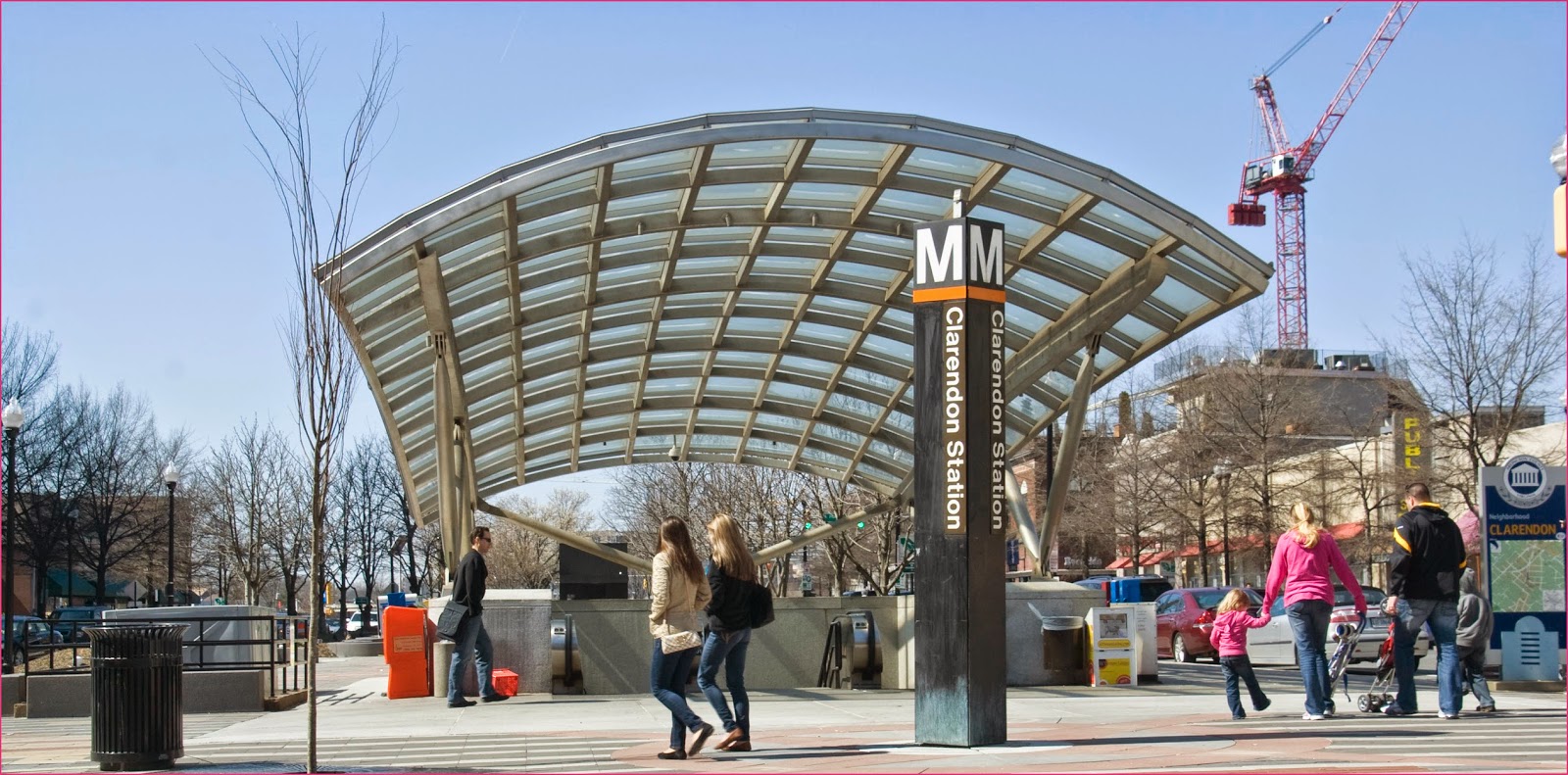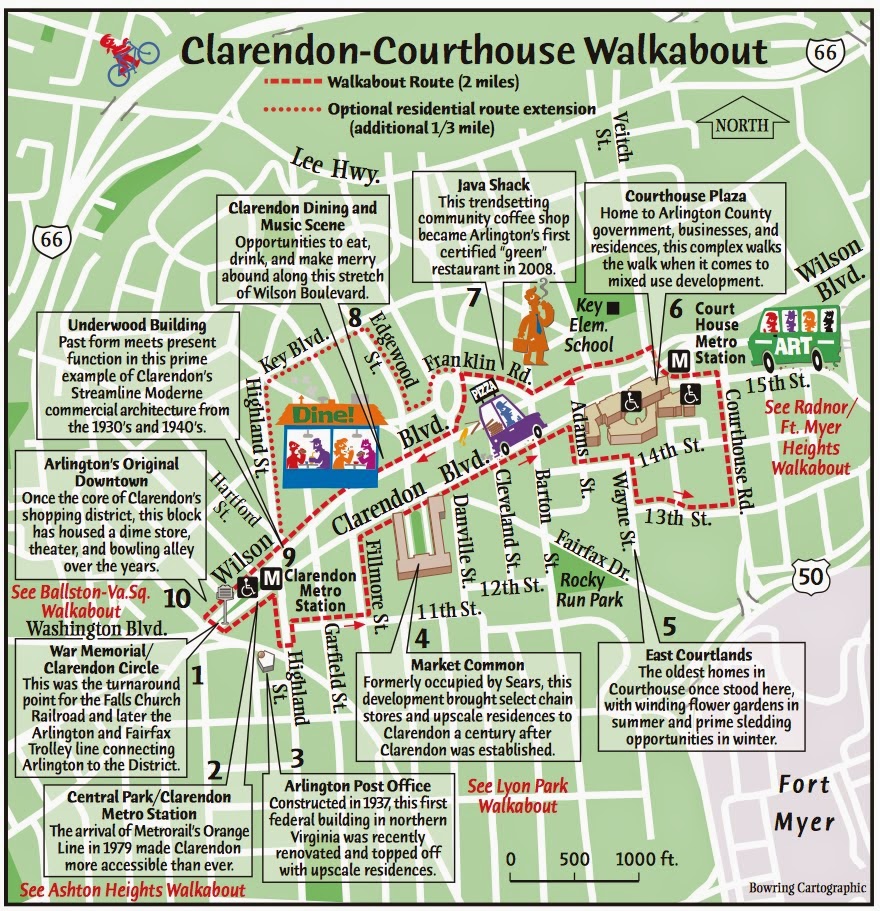 For cyclists, an extensive network of bike lanes and bicycle-friendly streets make it pretty easy to get around town.

One of the best things about Clarendon is its walkability, with most stores and restaurants a short stroll from the surrounding tree-lined residential streets. In 2008, the American Planning Association named the Wilson Boulevard-Clarendon Boulevard corridor one of 10 great streets in the U.S.

Cost of Living
Of course, all this convenience and close proximity to DC doesn't come cheap, with Clarendon real estate being some of the priciest in the county. The median household income in 2011 was $115,743, a bit higher than for Arlington in general at $100,735.

Recent condo rental listings ranged from $1,375 to over $3,000 a month, with similar spaces for sale ranging from $255,000 to just under $700,000. For townhouses and single-family homes, rental listings currently range from $2,700 to around $5,750, with similar properties for sale from $269,900 to just under $2,000,000.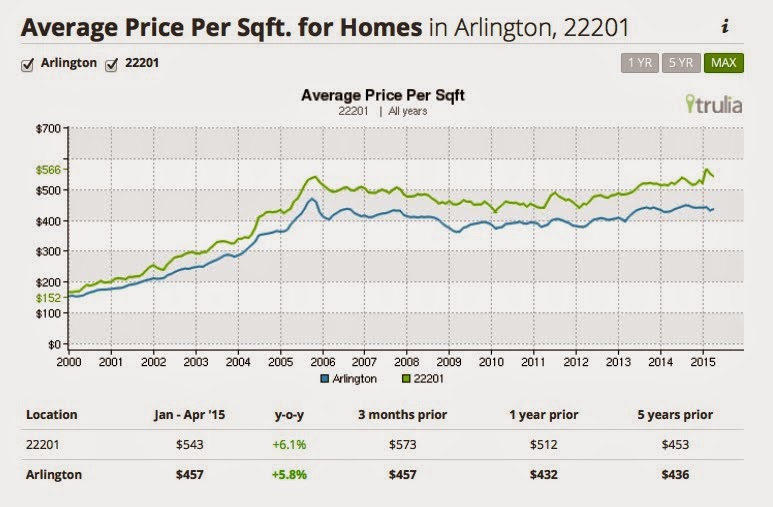 Schools
Arlington Science Focus School
Key Elementary School
Long Branch Elementary
Thomas Jefferson Middle School
H.B. Woodlawn
Washington Lee High School
Clarendon Websites
Clarendon.org
Clarendon Nights
Clarendon Restaurants
Want to Learn More About Clarendon?
Questions about properties for sale in Clarendon or the DC area? Visit mendenhallproperties.com or call me at 703-919-4003.