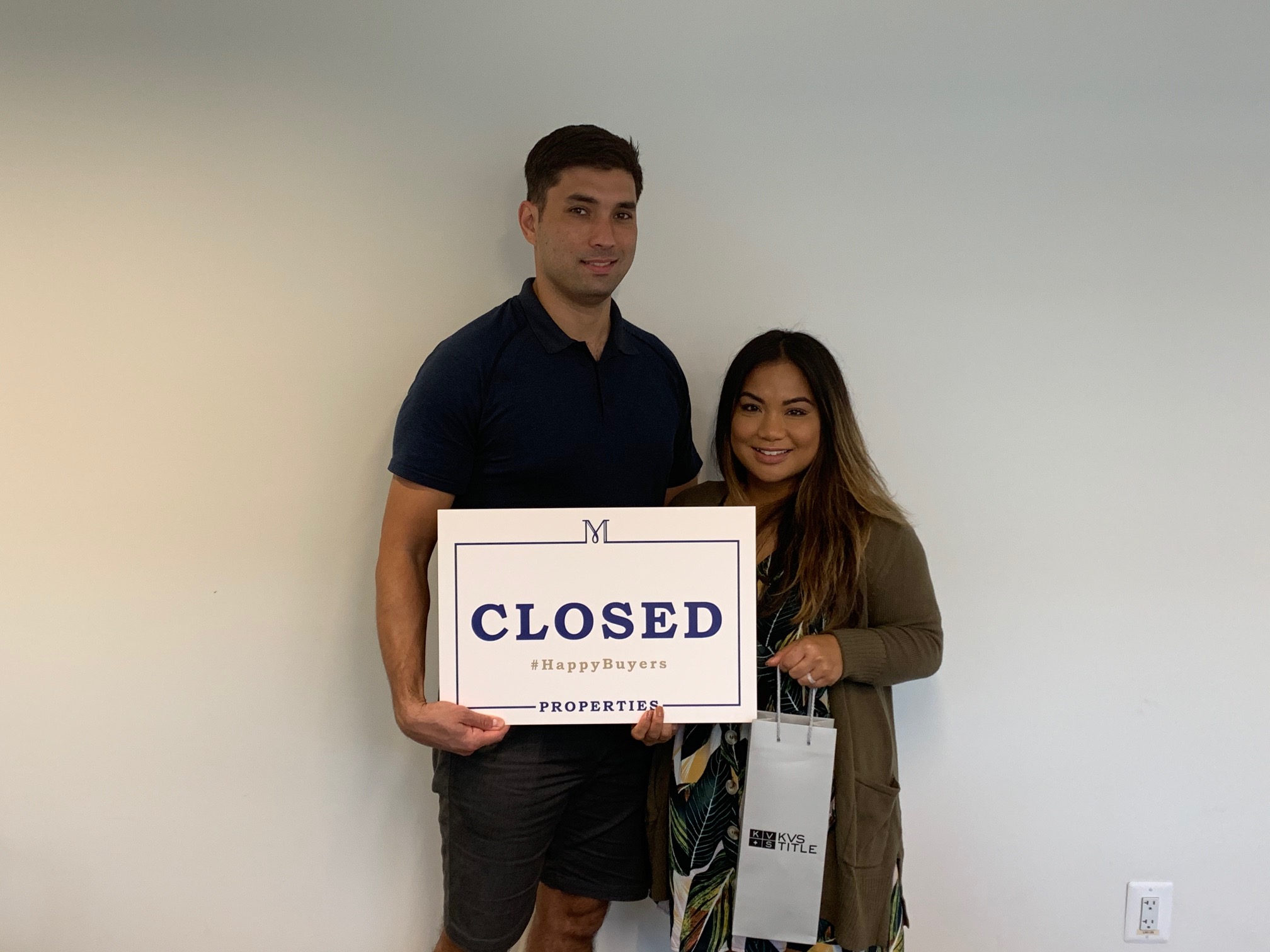 The best buying experience we've had in 15 years of moving/buying/selling. Erin and her team paid special attention to our needs and took very good care of us. As a military family, I would recommend Erin and her team for any military family moving to the DMV. I am certain you will have an excellent experience, while also making a close friend in the process.
Again, first class service from a first team with intimate local knowledge of the DMV. Would refer Erin and her team to anyone to close.
- John and Raechel, Military Relocation
Erin was one of three agents we considered. Her enthuiasm, market knowledge, professionalism and work ethic sold us on her. She was head and shoulders above the other two agents with met with. Erin took the time to get to know us and what we were looking for. She is very trustworthy and very ethical and she delivers! We have bought and sold a number of homes over the years. Erin is by far the best agent we have ever had! We would rank her an 11 on a scale of 1-10. The best!
- Steve and Julie Kinner, Sellers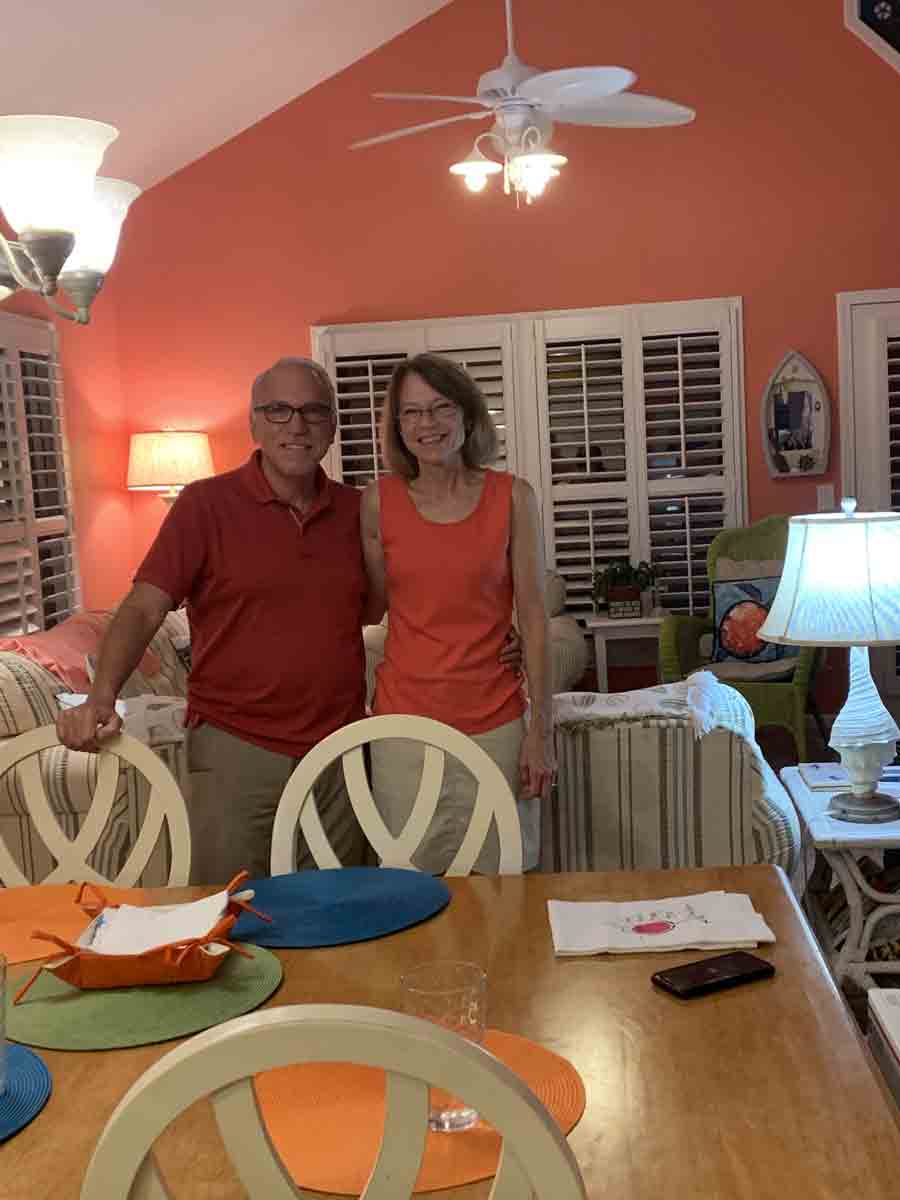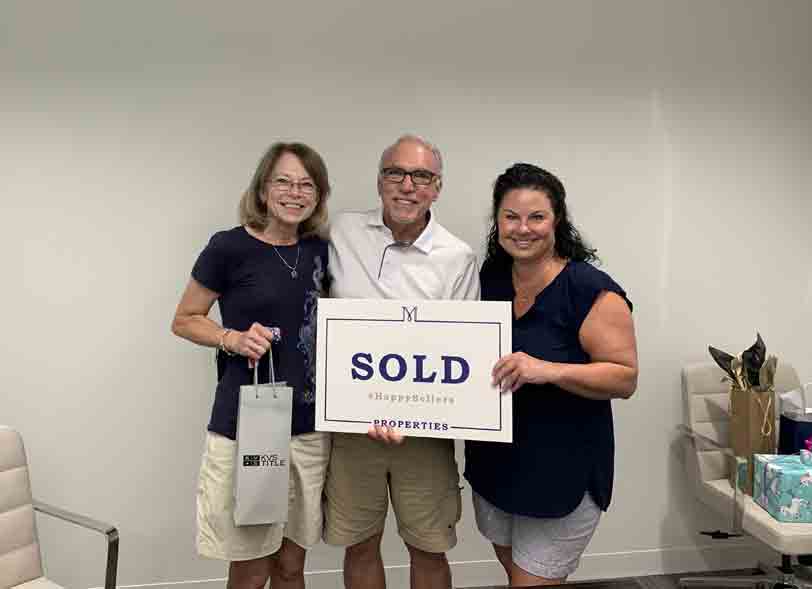 Sold In Covid and moved to the Beach!
---
This was my second (and won't be my last) time buying or selling real estate with Erin. She is the epitome of professionalism and took the time to learn my exact situation and execute a flawless plan to get me list price no questions asked without me having to lift a finger. Exactly what a real estate transaction dream is made of. Thanks Erin!
- Kevin and Cassie Crowley of Arlington, International Relocation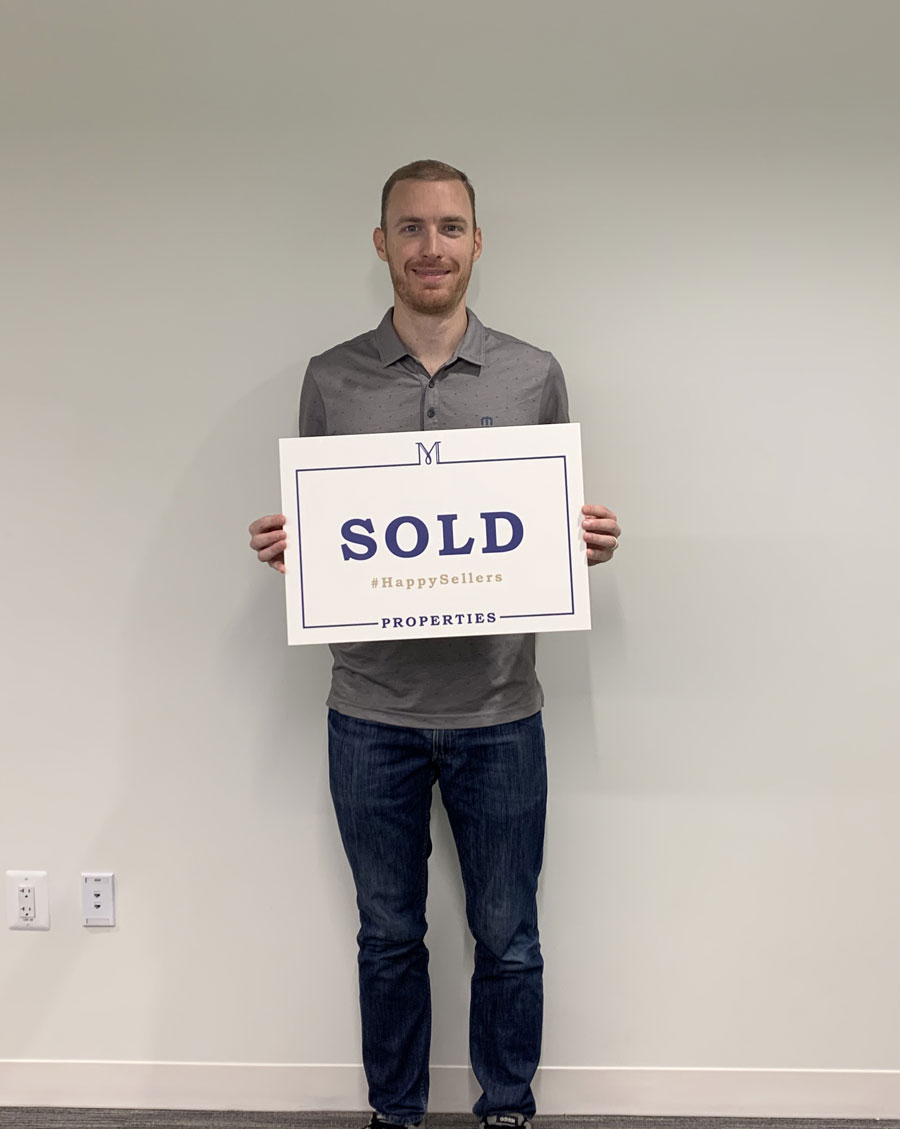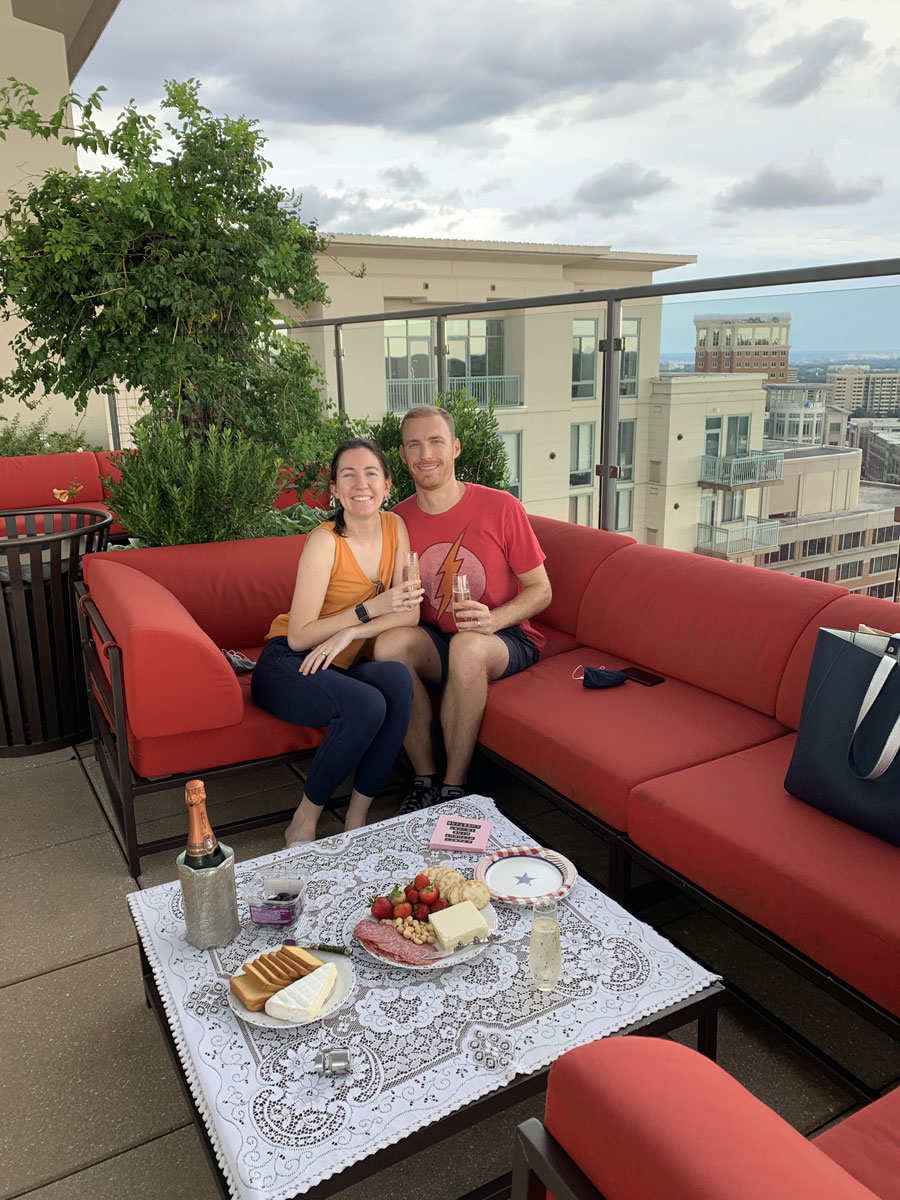 ---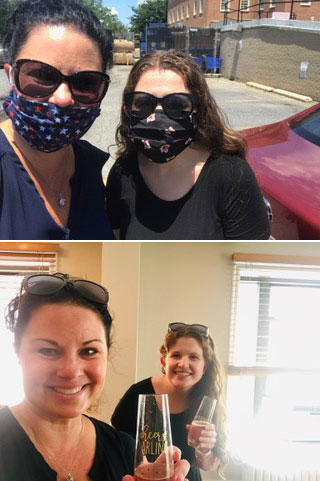 I had worked with Erin previously when buying my first condo. Erin was so incredibly helpful when I was a first time home buyer and knew little about the process so it was not even a question in my mind that I wanted her to help sell my first place. Just as before, Erin was patient, professional, and so kind throughout the entire process and made my first selling experience truly positive and easy! An added layer to the process was selling my condo during the COVID-19 pandemic. I was nervous about selling during a global pandemic and about people not being able to truly visit my unit for open houses etc. however Erin and her team blew me away with their virtual answers to everything. Erin consistently told me to trust the process and assured me that despite the pandemic, people still wanted to buy and she was right! Everything from the photos, videos, and online marketing were so professional and put all of my nerves at ease. I couldn't have asked for a more professional, friendly, and kind person to work with as a relator. Erin was always available when needed and took the time to really talk and walk me through the process any time I had questions or concerns. I feel as though Erin treated me as a friend and not just as a client and I can't thank her enough for being so patient and helpful throughout the entire process. Erin was knowledgeable, professional, and so friendly and I can't think of a better person to work with for buying or selling a home. I can't wait to work with her again for future purchases and sales.
- Megan Kane, Seller
---
E

rin was recommended by a friend of my father, and immediately communicated via phone and FaceTime to clarify her strategy to work with us from abroad. We were put at ease and always knew She had our best interests at heart.
Erin made the whole process so easy. She coordinated a great showing schedule and took me on a whirlwind (socially distanced) tour through the area over three days to make it happen. She was our advocate with the builder and went above and beyond to get us the best deal possible.
I would highly recommend Erin to anyone in need of a buyer's agent. She is a very effective communicator and is so organized through the whole process. I'm so grateful we were matched together.
We also interacted with Valerie, Erin's assistant, via email. She was very professional Through the process as well.
We are so appreciative of the whole experience with Erin. She was a strong captain through the storm of our move in the time of COVID!
- Brandon and Kayla Lundgren, Military relocation, Buyer
---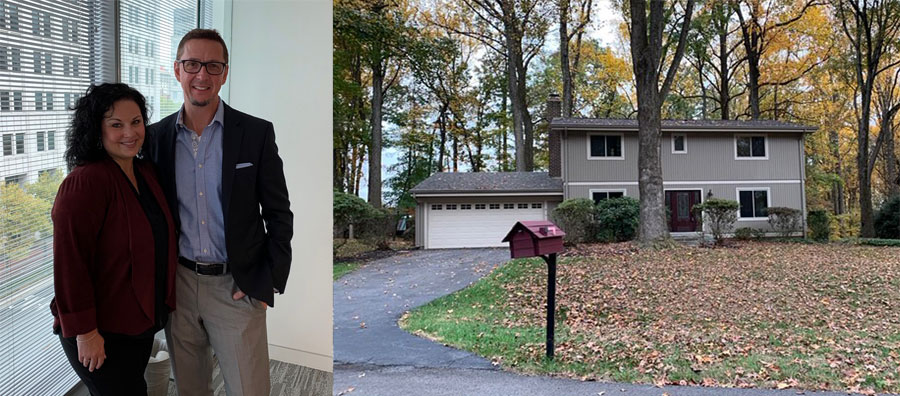 It was great working with Erin again on the purchase of my new home and the sale of my old home. Erin is a consummate professional. Her communication, knowledge of the market and negotiating skills are top notch. I had a contract on my old home within 48 hours of listing the property! You can't ask for better performance than that. I highly recommend Erin as agent, both for buying and selling your home."
- Stu Turner, Seller and Buyer
---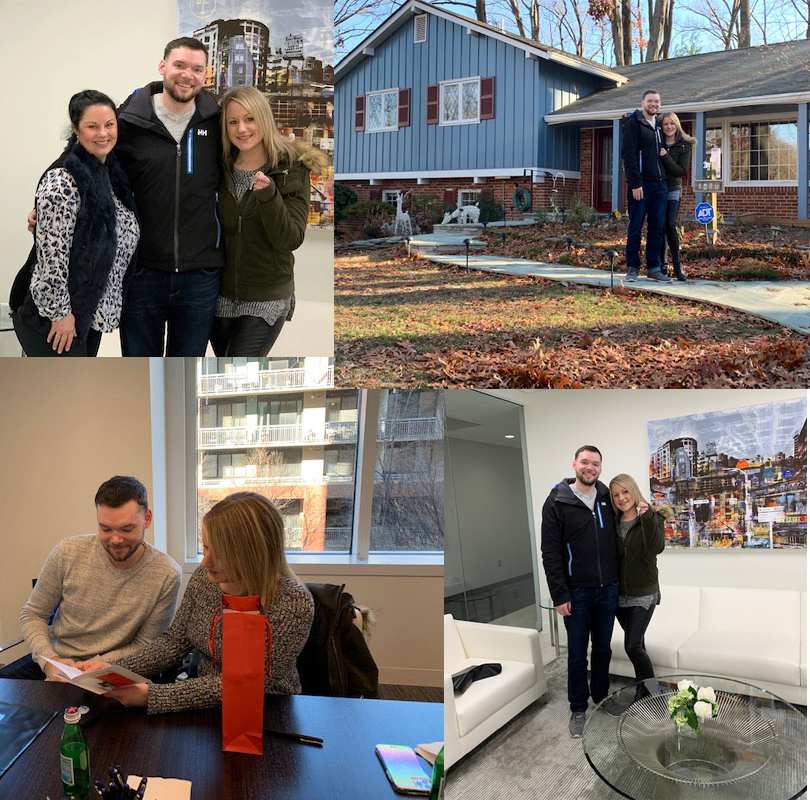 Erin's support to our first time buying process was incredible. She explained the process in advance and ensured we were ready for every step along the way.
Beyond her support to the buying process, she demonstrated herself as OUR advocate during the negotiation process, resulting in us closing on time, without complication, and enabling us to get an incredible value on our property.
Further, Erin's professional network was beneficial to us, as were were new to the home buying process.
- Sean and Natalie, First Time Home Buyers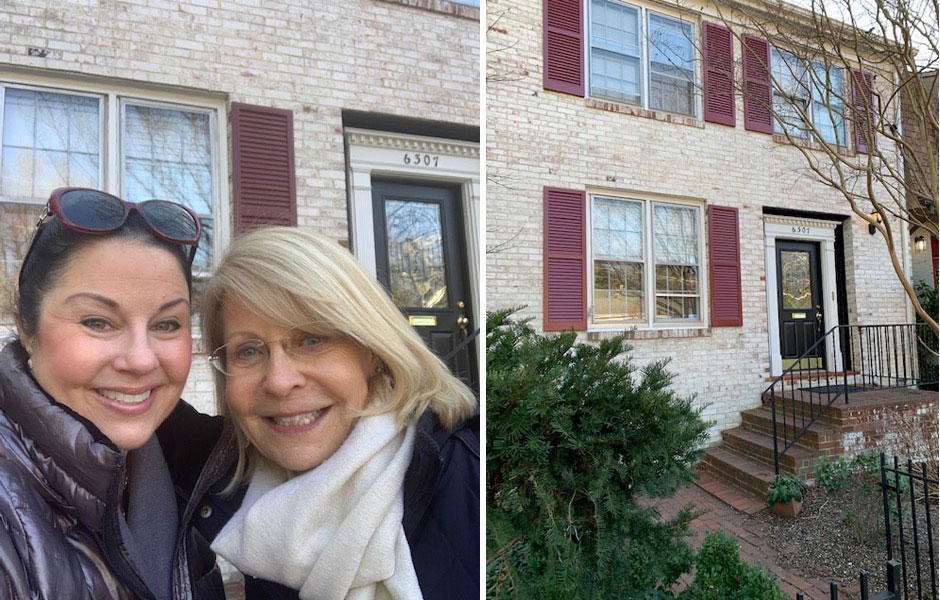 I've been very impressed by Erin Mendenhall's commitment to helping me find the perfect property.
Erin's strength is that she has a warm heart and strong drive to find exactly what her customers are looking for! I will recommend her to anyone who asks!
- Margaret Robinson, Repeat Client, Buyer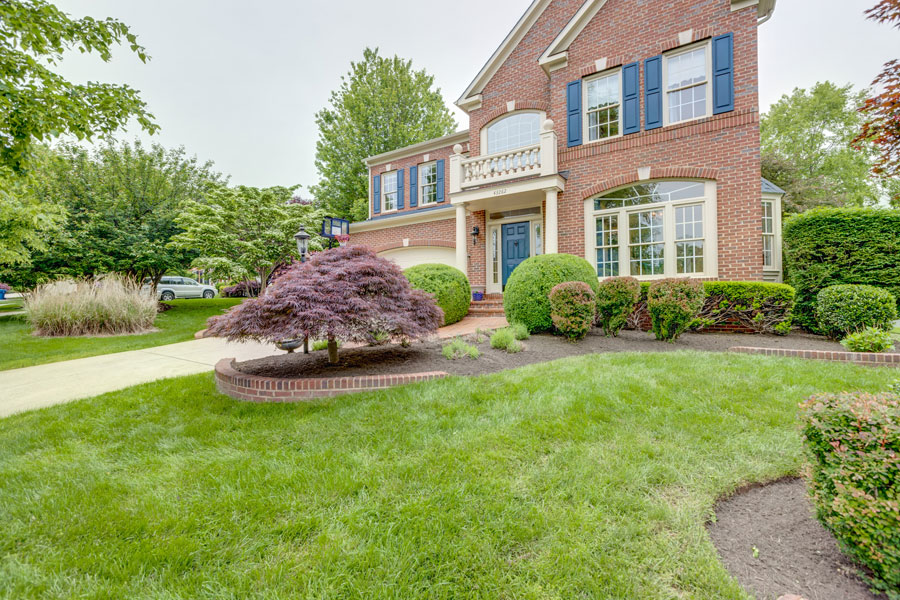 "Erin Mendenhall is deeply knowledgeable of the market, buyers, process and every detail of selling a home in NoVa. She is connected and resourceful, has a team of professionals in hand who are trustworthy, prompt, caring, proactive, and available for every question or necessary step. The entire process was carefully explained, coached, and supported. My husband and I are so impressed with Erin and the whole process of selling our home because it was such a well planned strategy and was coached all the way through. This is why you hire a realtor, and Erin is THE realtor you want!
If there were an Above expectations option, Erin qualifies for it in all areas. I found her accessibility most exceptional...any time I had a question, concern, or point of clarification, Erin was there to listen, coach, and follow through.
Every step was managed by Erin Mendenhall with professional and personal care, integrity, promptness, and included outstanding photos, online advertising, and very strategic pricing and marketing. Our home was very well cared for and she took the time and had the expertise to capture every detail for the listing. It made a big difference in the market to set our home apart from others.
Her Century 21 team is so supportive! They were involved and were so engaged and helpful in every step. Erin oversees all steps, but her team is also an extension of her mastery.
We have already recommended Erin Mendenhall and Century 21 new millennium to several other neighbors and friends.
Erin thank you for making our relocation dream come true. The first and most critical step was to sell our home! You did it quickly and with such love and respect for our dream. THANK YOU!"
- Seller Relocation , Sarah and Jeff Steadman
Erin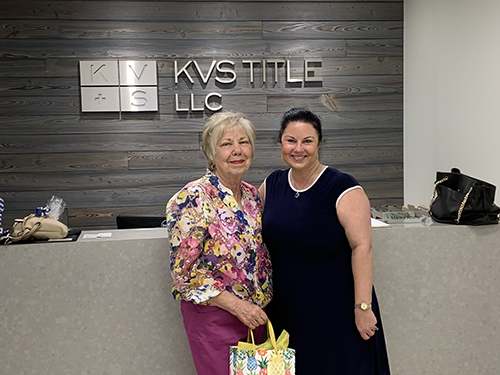 approached me in a deli after overhearing my conversation related to the emotional difficulty of moving subsequent to my husband's death. She advised of her experience dealing with similar situations and gave me her card. She made such an impression on me that I placed her card with my info related to the future selling of our home with the intention of contacting her at that time.
I left for a planned out-of-town visit the Friday my home went on the market. We planned to connect the following Tuesday to review progress.
On Sunday, I received a text asking my availability for a telephone call in the next hour. Erin advised me she had scheduled "30" by appointment only showings and received three offers. This all occurred in 2 days. I accepted the listed price offer and the home was under contract Monday following the listing on Friday. Obviously, I was thrilled but truly not surprised as Erin and Valerie both were articulate and on top of everything to make this sale a success. The proof is in the pudding.
Not only is Erin a composite of everything a person would want or ask for in selling your property, but her spirit is genuine. She is kind, thoughtful and always bringing special gifts selected especially with the person in mind for no other reason than caring about the individual. This is her "love language" and she expresses it well and often.
Valerie, Erin's closing and settlement employee, like Erin was excellent and on top of everything. She is a perfect asset to Erin and meets her client's needs in an expeditious and professional manner.
Erin and Valerie both always offered their assistance and help in all aspects of this sale. Being original owners of our home for 39 years, there were many memories and selling it was challenging both physically and emotionally for me. In addition, I also simultaneously was renovating the townhouse I was moving into subsequent to the sale of our home. Again, challenging both physically and emotionally for me. I chose to do this not recognizing the impact and having Erin and Valerie to fall back on in case of a need gave me peace of mind."
- Seller, Senior Move , Pamla Clark
E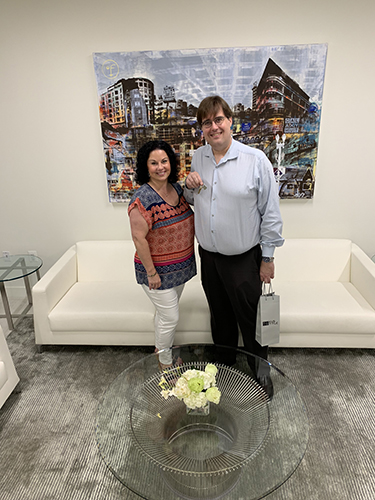 rin Mendenhall was extremely helpful in assisting me with buying my condo. She was very pleasant and professional throughout the process and I'm very grateful for her assistance and am glad to have had her as my realtor."
- First Time Home Buyer, Eric Butzow
Erin, thank you so much! Leaving a house after 30 years is so difficult. I couldn't have done it without your thoughtful encouragement. I admire the business model you embody: the inherent dignity of every person.
- Seller, Margaret Robinson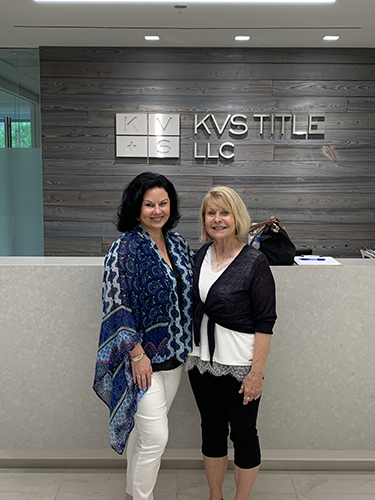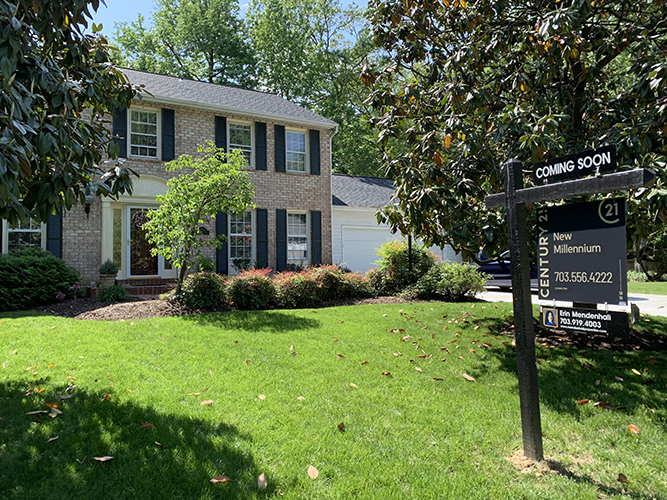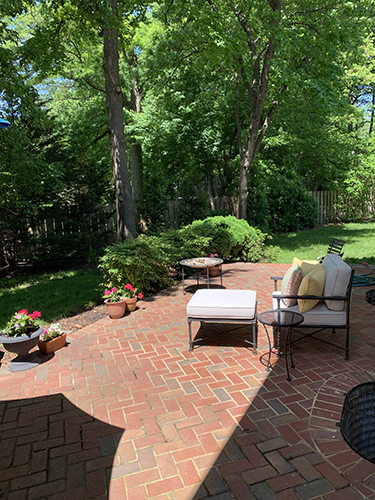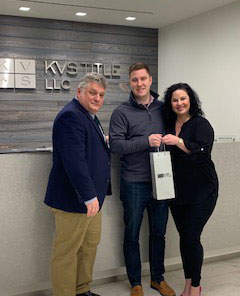 Erin and her team consistently provided a professional and warming approach towards home buying. As a first time home buyer, the process can often be convoluted and complicated but Erin and her team were always there to answer all questions and make this process as easy as possible. I would recommend Erin for any first time buyers and i'm looking forward in working with her again in the future"
- Ross Clark, First Time Home Buyer
As a first time home buyer, Erin made the home search and buying process easy and transparent. Her thoroughness and attention to keeping me abreast of the process was really helpful and made the whole thing less daunting. Additionally, as a Marymount University alum, it was wonderful being able to benefit from Erin's Marymount Affinity program. I'm so pleased with my new home, and I feel I have Erin to thank for that."
- Ross Clark, First Time Home Buyer
---
We were so happy to work with Erin Mendenall on the selling of our old home and the buying of a new one. Erin is a true pro, and she thoroughly explained all of the complicated steps involved in both processes, and offered helpful suggestions along the way to make process as painless as possible. The results was that our old house sold for more than we expected, and we bought our dream home for less than we'd anticipated. I'd happily recommend her to anyone interested in exploring new accommodations anywhere in Virginia or Maryland."
- Ed and Nancy Aymar, Seller and Buyer
---
I was extremely happy with my decision to have Erin sell my condo. I wanted someone with a history of selling in my complex and once I met Erin in person I knew she was the right person for the job. Erin is extremely knowledgeable about the condo market in DC/NOVA. I had complete trust in her decision making regarding price and timing. Even though my unit was relatively cheap, Erin treated me as if I was selling a million dollar home. She was easy to communicate with via phone/email and always responded with her honest opinion. I would not hesitate to recommend her to my friends/family and I am using her to help me find my next home!"
- Micheal Whittler, Seller and Buyer
---
We bought our first home with the help of Erin Mendenhall. Fast forward 7 years, I accepted an offer for a new job in a new city and we had to sell our home. Without hesitation, we immediately called Erin. Two months later we sold our home within 99% of asking price. More impressive, Erin made the experience effortless. There's no one else we would trust with one of the most important transaction in our life. Thanks Erin!"
- Andrew and Danielle Onda, Seller, Relocation
As a first time home buyer, Erin made the home search and buying process easy and transparent. Her thoroughness and attention to keeping me abreast of the process was really helpful and made the whole thing less daunting. Additionally, as a Marymount University alum, it was wonderful being able to benefit from Erin's Marymount Affinity program. I'm so pleased with my new home, and I feel I have Erin to thank for that."
- Emily Brown, First-Time Home Buyer
---
How amazing was it to work with Erin and her team! I have never had someone turn home-buying into a low-stress, well planned out event. Erin kept us informed every step of the way, and continuously over-delivered. Her market knowledge allowed us to maximize the concessions from the sellers, leaving us with instant equity in our home. She handled everything in amazing fashion, from beginning to end. My level of stress has never been this low when purchasing a home. We could not have asked for a better agent!
Early in our home search, she referred us to her recommended loan officer, John Stamm. I simply cannot recommend John enough! After supplying him with the initial paperwork he needed, I really feel as if I didn't lift a finger after that. I would regularly receive calls from John (yes, he would physically pick up the phone and call me), providing updates to the loan process. I travel extensively, and I'm fairly certain I spoke with John from five different times zones during the process— at all hours of the evening. His desire to provide us with a great loan was obvious.
Erin and John have a great working partnership, which saved me hours upon hours of work. I was never an intermediary, as they continuously handled items directly between themselves. I would wholeheartedly recommend both of them to anyone who is purchasing a home."
- Ben and Melissa Dolan, Seller and Buyer
---
Erin was so patient with this first time home buyer! She made sure to break down every peice of the process and I really appreciated it. She was very understanding and open to what I was looking for and made the entire process a very smooth one! I'm very thankful for her and all of her help!"
- Megan Kane, Buyer
---
Erin is awesome and really came through for me. She is very fast, communicates well and often, and is very dedicated to making sure her clients are well taken care of and find the home that's right for them.
Erin knows the area intimately and works very hard and fast to get her clients what they're looking for. She's a professional through and through and works at all hours, day and night, to get the job done!"
- Nicole Belanus, Buyer
---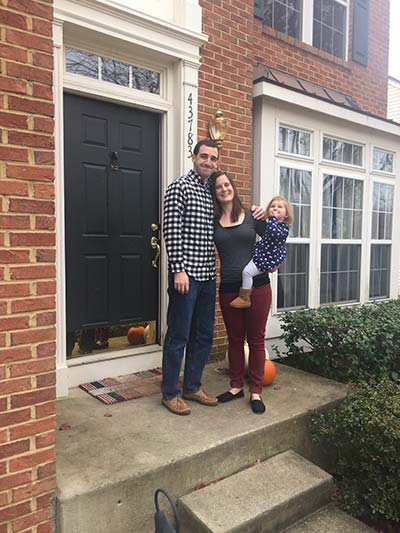 We were referred to Erin Mendenhall by our neighbors who were also selling their home, and we had previously had a real estate agent that we did not want to use again. I contacted Erin and we spoke on the phone that day. We immediately had a great rapport, and I feel confident in her as our agent.
Erin was great to work with - like a friend who knew her stuff and was understanding of all of the personal and professional aspects that go into buying and selling homes simultaneously.
I would definitely recommend Erin to family and friends who are buying or selling their homes. She made a process that can be quite painful as exciting and enjoyable as possible, and we are able to relax and enjoy our new home!"
- Willa & Greg, Seller and Buyer
---
I was referred to Erin Mendenhall through a personal friend of mine who happens to be a referral of hers. When I wanted to put my place on the market I wanted someone who would complete it as quickly and efficiently as possible. I had blocked off one long weekend to get my place market-ready and Erin made sure she introduced herself sooner rather than later. In the middle of my Saturday move and home cleanup Erin strolled into my place. I was immediately impressed about how down to business she was, sending me ideas for staging, carpet cleaning, and maid services late into the evening a few hours after we had met. By Monday she had proven to be the agent that would be able to move my place the quickest, so signing with her was easy. My one demand was that the upcoming month would be my last mortgage payment; she said "not a problem at all."She worked tirelessly on scheduling the stager, photographer, and marketing people on a short week to have my condo up on the market by Friday and showings scheduled before the first open house. The condo was staged immaculately and the photos made it seem like some high-class place I never lived (almost jealous to be selling it). All the while I had little involvement other than some text and email updates from her that everything was going smoothly.
After the open house we scheduled a time to meet at lunch on Monday. She presented the 3 formal offers we had been delivered, we decided on the best one, signed, and I went back to work while she did the rest. Literally a few hours short of a full week from me signing her as my Real Estate Agent Erin sold my condo for more than my asking price. I couldn't have asked for a better experience.
Oh, and that month was my last mortgage payment!"
- Graham Falbo, Seller
---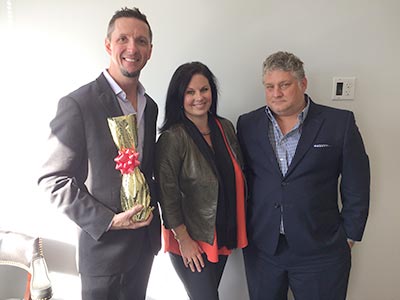 I could not have had a better agent than Erin Mendenhall. Her attention to detail, in-depth knowledge and communication truly made me feel like she took a personal interest in my home buying experience.Even when my first deal fell through, she was ready to move on to another property immediately. She handled every aspect of the deal, from our initial meeting to closing with such professionalism that I never doubted my decision. I look forward to recommending her with no reservations whatsoever."
- Stu Turner, Buyer
---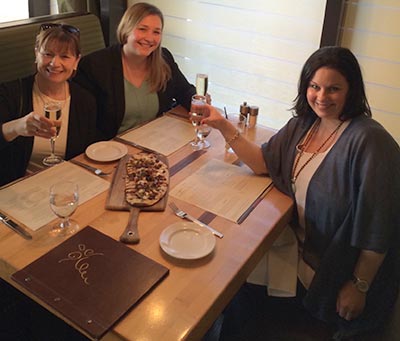 I couldn't be more pleased with the home buying experience that I had with Erin. Her attention to detail, professionalism, and most importantly her communication made the entire process smooth. I couldn't have asked for a better realtor to find me a new home."
- Marissa Starr
---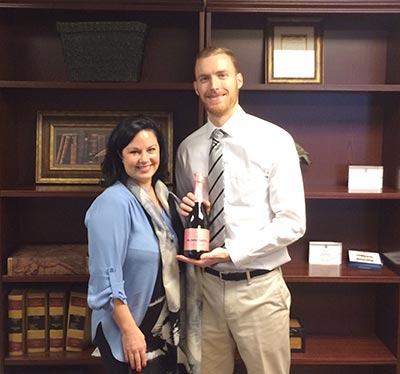 I knew I could call Erin or her team anytime of the day or night (I definitely tested this!) and they were always happy to help. I went and looked at many houses, changing my mind a few times, and Erin was always extremely pleasant, professional, and listened to what I had to say. Erin and her team were always super responsive and, on the rare occasion where they missed a call, would call back in minutes. This is very important as a nervous first time home buyer, and I really felt like I was in good hands. Erin and her team knew everything about me and what I wanted, and negotiated very well and transparently on my behalf. After deciding which house to buy, I was called and talked through the loan documents for over an hour on a weekday night at 9pm. That is true commitment to the customer."
- Kevin Crowley
---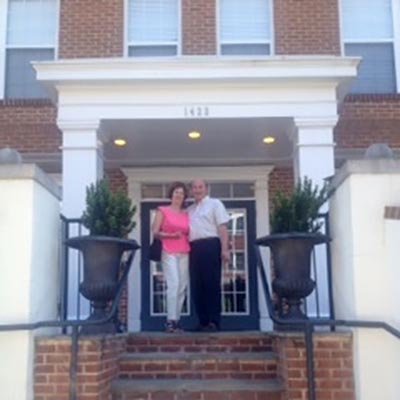 This testimonial for Erin Mendenhall is truly from my heart. She was the driving reason why Sandee and I are in our new home. Erin has been reminding me for the good part of three years that I was throwing away my money renting and was the perfect candidate for her services. Sandee and I were in the throes of starting a new business and moving that business as well. We knew in the back of our minds that getting a house was eventually the right thing. Erin's nudging and keeping us on her prospect list paid off. Erin was the sole motivator to move. We give her all the credit for catching our attention with an opportunity that was too good to be true. She utilized her deep real estate connections to get us to see a condominium prior to going on the market. It was then her ability to structure and strategize a contract and introduce us to a cadre of financial advisors to get us to a smooth closing. She was there for us all along the way and I will look back fondly on how we found this gem in Arlington.
Motivating us as buyers, finding us the perfect location, structuring a great contract and bringing us to close she did it all! Thanks is all we can say."
- Rick & Sandee Romano
---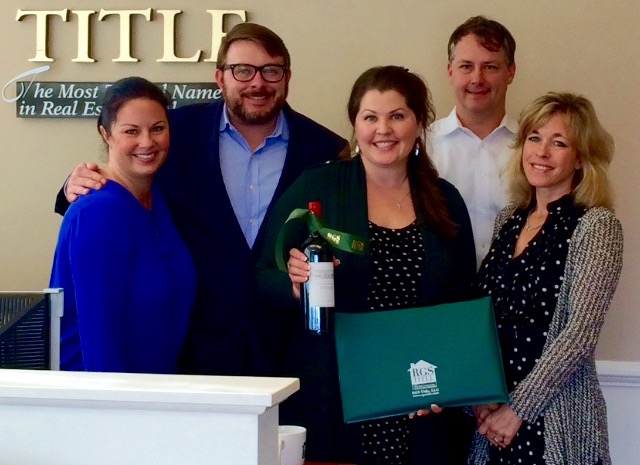 My home buying experience with Erin began six years ago with the purchase of my condo. All went very smoothly and Erin's knowledge base of the area, diligence, and attention to detail made the transaction worry free. Fast forward to October 2015, my new husband and I were ready to buy a house and Erin and her team was our first choice to get us into the house of our dreams. Erin was somehow able to always be one step ahead and ultimately see us through another purchase. When the process seemed daunting, Erin was the eternal optimist and reassured us that everything would work out. From market analysis, contract negotiations, and doing literally whatever it took to get the deal done, Erin and her team were truly outstanding. Additionally, Erin has an enormous network of trusted business partners that we leveraged and absolutely loved! We felt like family and like we were their only client. Highly recommend Mendenhall Properties – they truly are the best!"
- Jessie Evans-Goodwin
---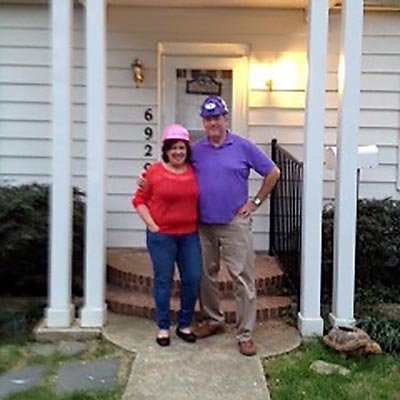 Erin is a great agent that knows the area and helps her clients understand what they really want. Erin was recommended to us by our selling agent in North Carolina and for all the right reasons. She clearly understands what people are looking for and is able to move from DC to NOVA and then back and from condos, to multi, single family homes without missing a beat. We thought we were ready to downsize and she showed us exactly what we asked for, but she knew, maybe before we did, that our dreams were not matching the reality. When we did finally find the right place it was just perfect for us. Erin worked diligently to get the best deal for us and ensure that everything was ready to go for our closing and move-in. A top rate realtor, with the connections that matter and the skills and knowledge to pull it all together. I would strongly recommend her to anyone."
- Patrick and Leeanne Scribner