Comments from Ed and Nancy Aymar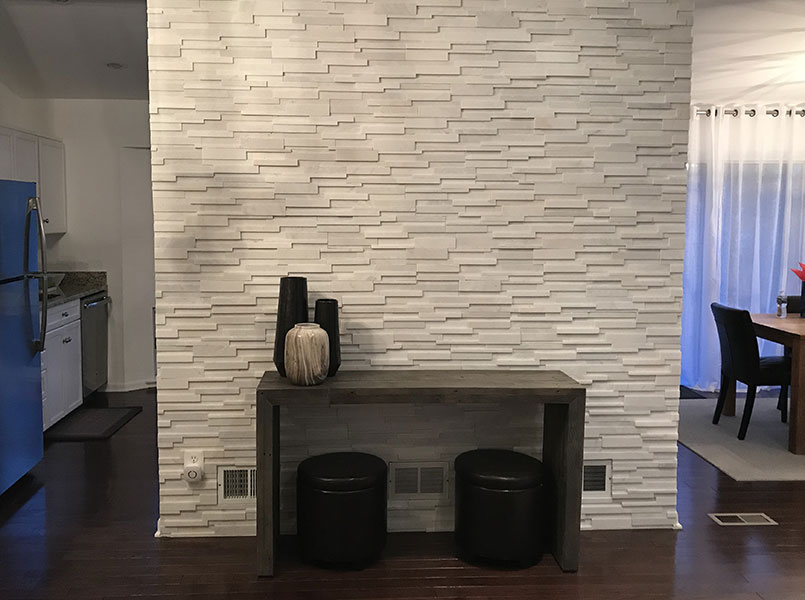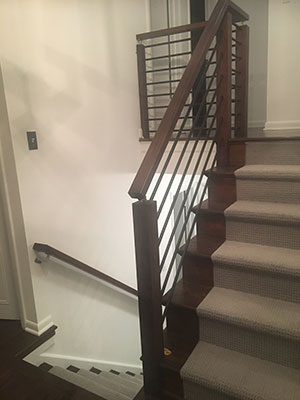 We're so happy we worked with Erin on finding our new home. We ended up in the exact neighborhood we wanted, and the house has been a dream. We knew that getting an older home could present some problems (our house was built in the 1960s), but the past owners kept it lovingly maintained, and Erin was kind enough to put us in touch with a home inspector and contractor who both thoroughly inspected the house prior to purchase.
While the previous owners had kept the house in excellent condition, we still wanted to put a personal touch on it. That included, with the help of a wonderful designer and contractor, knocking out and widening several walls, installing hardwood floors, adding runners to the stairs, and, finally, putting in an accent wall designed to make a lasting impression upon entry. We also completely remodeled the guest bathroom. None of this was necessary - the house was live-in ready upon sale - but it's nice to come home to something we've had a personal hand in designing.
Like most home owners, we're likely not done yet, but it's been a fun, lovely process so far.