Erin was so patient with this first time home buyer! She made sure to break down every peice of the process and I really appreciated it. She was very understanding and open to what I was looking for and made the entire process a very smooth one! I'm very thankful for her and all of her help!"
- Megan Kane, Buyer
---
Erin is awesome and really came through for me. She is very fast, communicates well and often, and is very dedicated to making sure her clients are well taken care of and find the home that's right for them.
Erin knows the area intimately and works very hard and fast to get her clients what they're looking for. She's a professional through and through and works at all hours, day and night, to get the job done!"
- Nicole Belanus, Buyer
---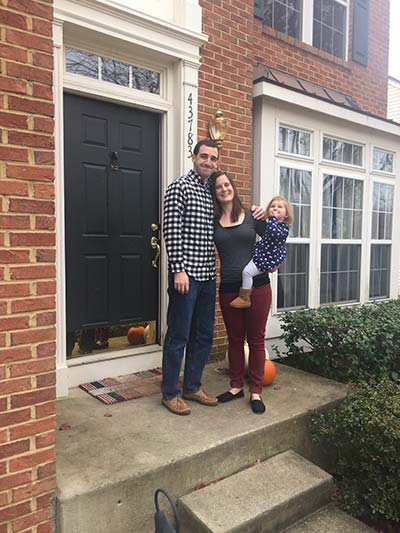 We were referred to Erin Mendenhall by our neighbors who were also selling their home, and we had previously had a real estate agent that we did not want to use again. I contacted Erin and we spoke on the phone that day. We immediately had a great rapport, and I feel confident in her as our agent.
Erin was great to work with-- like a friend who knew her stuff and was understanding of all of the personal and professional aspects that go into buying and selling homes simultaneously.
I would definitely recommend Erin to family and friends who are buying or selling their homes. She made a process that can be quite painful as exciting and enjoyable as possible, and we are able to relax and enjoy our new home!
- Willa & Greg, Seller & Buyer
---
I was referred to Erin Mendenhall through a personal friend of mine who happens to be a referral of hers. When I wanted to put my place on the market I wanted someone who would complete it as quickly and efficiently as possible. I had blocked off one long weekend to get my place market-ready and Erin made sure she introduced herself sooner rather than later. In the middle of my Saturday move and home cleanup Erin strolled into my place. I was immediately impressed about how down to business she was, sending me ideas for staging, carpet cleaning, and maid services late into the evening a few hours after we had met. By Monday she had proven to be the agent that would be able to move my place the quickest, so signing with her was easy. My one demand was that the upcoming month would be my last mortgage payment; she said "not a problem at all."She worked tirelessly on scheduling the stager, photographer, and marketing people on a short week to have my condo up on the market by Friday and showings scheduled before the first open house. The condo was staged immaculately and the photos made it seem like some high-class place I never lived (almost jealous to be selling it). All the while I had little involvement other than some text and email updates from her that everything was going smoothly.
After the open house we scheduled a time to meet at lunch on Monday. She presented the 3 formal offers we had been delivered, we decided on the best one, signed, and I went back to work while she did the rest. Literally a few hours short of a full week from me signing her as my Real Estate Agent Erin sold my condo for more than my asking price. I couldn't have asked for a better experience.
Oh, and that month was my last mortgage payment!
- Graham Falbo, Seller
---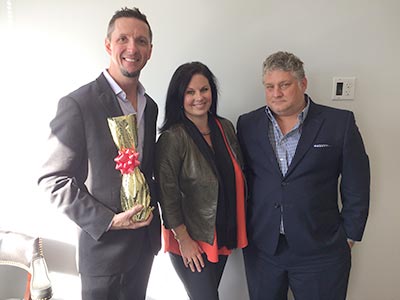 I could not have had a better agent than Erin Mendenhall. Her attention to detail, in-depth knowledge and communication truly made me feel like she took a personal interest in my home buying experience.Even when my first deal fell through, she was ready to move on to another property immediately. She handled every aspect of the deal, from our initial meeting to closing with such professionalism that I never doubted my decision. I look forward to recommending her with no reservations whatsoever."
- Stu Turner, Buyer
---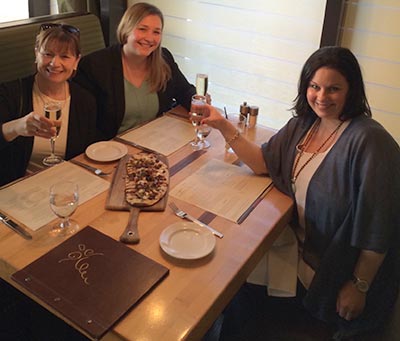 I couldn't be more pleased with the home buying experience that I had with Erin. Her attention to detail, professionalism, and most importantly her communication made the entire process smooth. I couldn't have asked for a better realtor to find me a new home."
- Marissa Starr
---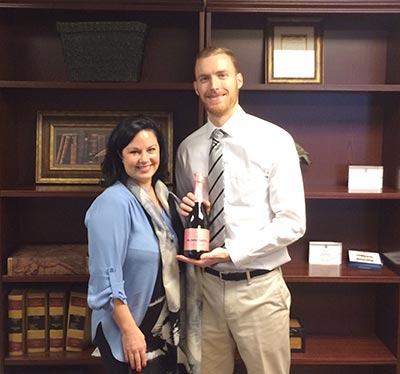 I knew I could call Erin or her team anytime of the day or night (I definitely tested this!) and they were always happy to help. I went and looked at many houses, changing my mind a few times, and Erin was always extremely pleasant, professional, and listened to what I had to say. Erin and her team were always super responsive and, on the rare occasion where they missed a call, would call back in minutes. This is very important as a nervous first time home buyer, and I really felt like I was in good hands. Erin and her team knew everything about me and what I wanted, and negotiated very well and transparently on my behalf. After deciding which house to buy, I was called and talked through the loan documents for over an hour on a weekday night at 9pm. That is true commitment to the customer."
- Kevin Crowley
---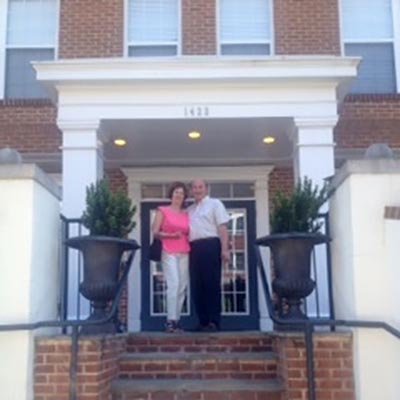 This testimonial for Erin Mendenhall is truly from my heart. She was the driving reason why Sandee and I are in our new home. Erin has been reminding me for the good part of three years that I was throwing away my money renting and was the perfect candidate for her services. Sandee and I were in the throes of starting a new business and moving that business as well. We knew in the back of our minds that getting a house was eventually the right thing. Erin's nudging and keeping us on her prospect list paid off. Erin was the sole motivator to move. We give her all the credit for catching our attention with an opportunity that was too good to be true. She utilized her deep real estate connections to get us to see a condominium prior to going on the market. It was then her ability to structure and strategize a contract and introduce us to a cadre of financial advisors to get us to a smooth closing. She was there for us all along the way and I will look back fondly on how we found this gem in Arlington.
Motivating us as buyers, finding us the perfect location, structuring a great contract and bringing us to close she did it all!
Thanks is all we can say."
- Rick & Sandee Romano
---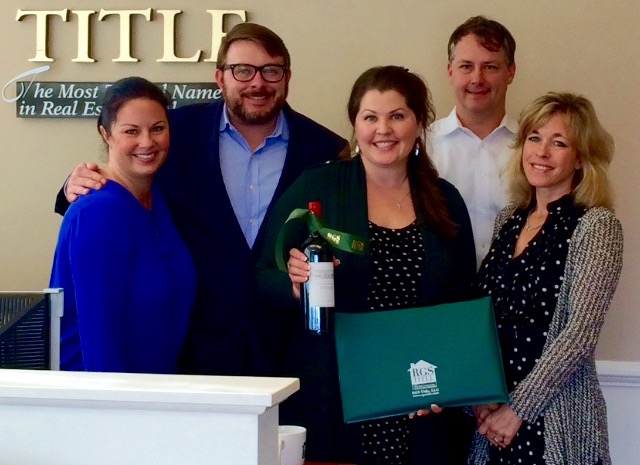 My home buying experience with Erin began six years ago with the purchase of my condo. All went very smoothly and Erin's knowledge base of the area, diligence, and attention to detail made the transaction worry free. Fast forward to October 2015, my new husband and I were ready to buy a house and Erin and her team was our first choice to get us into the house of our dreams. Erin was somehow able to always be one step ahead and ultimately see us through another purchase. When the process seemed daunting, Erin was the eternal optimist and reassured us that everything would work out. From market analysis, contract negotiations, and doing literally whatever it took to get the deal done, Erin and her team were truly outstanding. Additionally, Erin has an enormous network of trusted business partners that we leveraged and absolutely loved! We felt like family and like we were their only client. Highly recommend Mendenhall Properties – they truly are the best!"
- Jessie Evans-Goodwin
---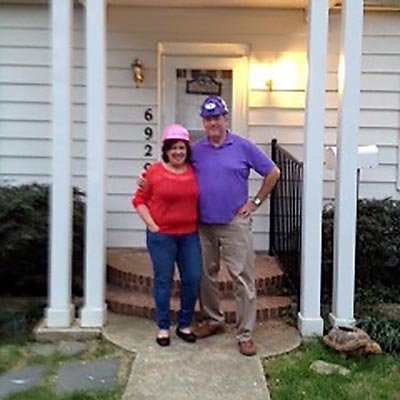 Erin is a great agent that knows the area and helps her clients understand what they really want. Erin was recommended to us by our selling agent in North Carolina and for all the right reasons. She clearly understands what people are looking for and is able to move from DC to NOVA and then back and from condos, to multi, single family homes without missing a beat. We thought we were ready to downsize and she showed us exactly what we asked for, but she knew, maybe before we did, that our dreams were not matching the reality. When we did finally find the right place it was just perfect for us. Erin worked diligently to get the best deal for us and ensure that everything was ready to go for our closing and move-in. A top rate realtor, with the connections that matter and the skills and knowledge to pull it all together. I would strongly recommend her to anyone."
- Patrick and Leeanne Scribner